Buskins
Buskins are kind of a cross between flip-flops and high boots. They cover the back of the foot and leg but leave the toes free and easy, exchanging kisses with the playful breeze. No Athenian shepherd outfit really pops without them. They went out of style some time around the Industrial Revolution, but guess what? They're back now. This winter I see them paired with dark, swoopy jeans, a fun buffalo plaid shirt, and a brace of pheasants.
Macbride Raptor Project
Not to be confused with the Park Slope-based band of the same name, the Macbride Raptor Project rehabilitates injured birds of prey in central Iowa. Part national park, part David Lynchian living nightmare, the sanctuary houses over a dozen seriously injured owls, eagles, hawks and falcons.
I visited in late July; the air hung wet and heavy, and the drive through Macbride Park evoked the opening credits of The Shining.
Wooden huts enclosed the birds. They sat staring as I walked past. A vulture stood with his wings spread and cruciform. A wounded bald eagle made eye contact with me and screamed before shuffling deeper into her hut to sit beside a box fan. Unseen agents had provided each bird with a tiny, dead shoat. They looked plastic and fake in the dim enclosures, but some of the birds had slashed the piglets' bellies and exposed their entrails. If they were fake, someone had crafted them with unhealthy cunning.
Anyway I think you can have birthday parties there, so go nuts if you're in the greater Iowa area!
Painting the inside of your mouth gold
If the eyes are the window to the soul, then the mouth is the door or porte-cochere [http://en.wikipedia.org/wiki/Porte-cochere ] to the soul, and shouldn't yours be bedecked with precious metals?
Goodyear Welting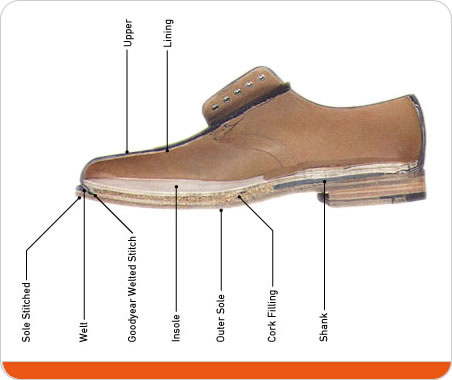 As far as I can determine most Americans seem to think it's a perfectly fine idea to go out in public wearing white tennis shoes. Just wearing them, right out there. Usually the kind with the heavy rubber toe-cap with three little ridges on it. White shapeless tennis shoes.
Anyway, if the typical American reacts to the economic depression the way I do, he or she is going to embark on a misguided quest for high-quality shoes under the erroneous belief that buying durable handmade shoes will somehow save money. High-quality shoes mean Goodyear or Blake welting. The welt is a piece of leather that sticks out of the shoe somewhere and gets sewn to the sole; I've looked at many diagrams and I'll be damned if I can actually point to a welt in real life, but that's also true of, say, the gall bladder, and they're both very important, but for different reasons.
Ordinary shoes have a cement construction—the upper, the leather or fabric part that sits on top of the foot, attaches to the sole with very strong adhesive. This makes a light shoe that can never be re-soled and is probably not worth repairing in any other way. From the second you put it on, this type of shoe's time begins to run out, like doves passing through the neck of an hourglass and the hourglass is covered with Swarovski crystals.
Conversely, it's possible and usually relatively inexpensive to replace the soles of welted shoes. Goodyear welting is the gold standard of the ready to wear shoe market and supposedly makes for a very sturdy shoe—a well-known though rather inelegant example: higher-end Doc Martens use a Goodyear welt. So do most shoes made by Allen Edmonds, Loake, Tricker's, Lobb, Cheaney, Peal, Ding-Dong's Welted Shoes, Foot-me-do, the Goodyear Weltery Factory Store, and Just Goodyear Welts.
Blake welting is popular in Italy and involves sewing the sole directly into the footbed, making for a light and sleek shoe that is supposedly less durable than a Goodyear. It is named for television actress Blake Lively.
Anyway, if a Goodyear welt makes shoes more durable, why not other things, like laptops, cell phone cases or love? And isn't it a good idea to get into a physical confrontation and get thrown out of the shoe section of Macy's for discussing these issues? Isn't it?
Those horrible little tuna kits from Target
$1.48 for three ounces of Thai chili-infused tuna byproduct and four crackers? How can I lose? They even include a little plastic paddle! Twilight star Taylor Lautner was spotted spitting this very taste treat in people's faces at Civetta.
Giant latex crowns
As the weather gets wetter and colder fashionable urbanites will don white, face-covering latex hoods that match fun with function by incorporating tall, seven-pointed crowns. Gift your beau with a coordinating bronze chin-protector and you'll be ready for an evening at the city's hottest futuristic anomic night clubs/sex auctions! Look for casual plaid and check versions for relaxing weekends in the country.
"Classic" Demonic Possession
Rotating your head 360 degrees? Please. Crawling around on the ceiling? Yawn. Producing an elaborate, incomprehensible contract written in debased Latin and signed by various evil spirits in order to implicate a local religious figure in a politically and epistemologically crucial case of sorcery? Sign me up!
Tara Reid
This plucky actress has taken some blows: she suffered botched plastic surgery, played a Science Lady in Alone in the Dark and was exposed to the corrosive gases that emanate from Zach Braff on the set of Scrubs. But the Tinseltown rumor factory claims that Reid will appear in the third Twilight film as Bella's new love interest: a sexually ambiguous hippogriff who wears pea coats and frowns constantly.